We offer employers our options
Group Life Insurance - Accidental death or Dismemberment - Voluntary Insurance
Our Group Life Insurance adjusts to the needs of the employer or group. With benefits that help pay the costs of education, mortgage, final expenses, special needs of dependents in the event of the insured's death, among others.
This coverage provides employees with the security of knowing that they and their families are protected.

Amounts of insurance according to the needs of the group and participants

Benefits of a life insurance at an affordable premium.

Does not require employees to undergo medical examinations

Payment of the insured sum to the designated beneficiary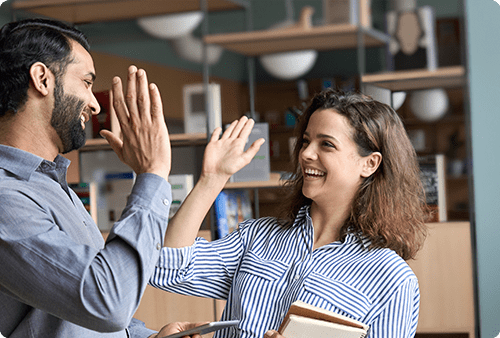 Type of group, employee-employer of 10 or more employees. Other types of groups could be evaluated.
We have a variety of policies to choose from, according to your needs.
For more information, call your Producer or Authorized Insurance Representative, or the Sales and Marketing Department at 787.620.2681